October 16 – 22, 2023
Legacy planning is a reflection of life, family, community, and values. Your legacy is the imprint you intend to leave behind, and the estate planning choices you make today will directly shape that impact.
During National Estate Planning Awareness Week, we encourage our extended Calvary family to either review their existing estate plans or begin gathering the essential documents needed to create one. Your most cherished asset is your family, and a well-considered estate plan can safeguard your loved ones and your legacy.
Key documents in your personal estate plan include your will or trust, powers of attorney, advanced medical directives, and beneficiary designations. These documents not only simplify financial and healthcare decisions in times of incapacity but also ensure a smooth estate settlement process. While contemplating estate planning can be challenging, taking proactive steps now is crucial to protect yourself and your loved ones during life's inevitable challenges.
Personal Estate Planning Essential Documents:
Will/Trust: Determine how your assets are managed and distributed upon your passing. A will goes through probate, while a trust offers more control and privacy by avoiding probate. Consult an estate planning attorney for guidance.
Durable Power of Attorney (DPOA): Appoint someone to handle financial and legal decisions on your behalf, even in case of incapacitation. This document ensures a trusted individual manages your affairs.
Advance Care Directives: Express your medical treatment preferences and designate a healthcare decision-maker for situations you can't communicate. These directives provide clarity to healthcare providers and loved ones.
Healthcare Power of Attorney (HCPA): Nominate a healthcare agent to make medical decisions for you when you cannot. This complements other advance directives like a living will and is crucial during serious illness or incapacity.
Beneficiary Designations: A beneficiary designation names the individual who will receive an asset upon your passing. Beyond loved ones, you can utilize beneficiary designations to contribute to the causes dear to you. For example, you can designate a charity you want to continue supporting as a beneficiary for your IRA, bank accounts, or life insurance policies.
If you seek advice and guidance with regard to your estate planning needs, please view The National Association of Estate Planners & Councils (NAEPC) website and search for an Accredited Estate Planner® (AEP®) or Estate Planning Law Specialist (EPLS) designation holder in your area.
Contact:
Amy Cassidy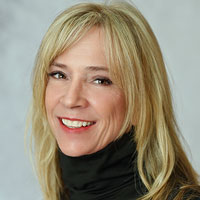 Director of Development
Calvary Fund Inc. of Calvary Hospital
1740 Eastchester Road, Bronx, NY 10461
tel: 718-518-2076
email: acassidy@calvaryhospital.org
Your Estate Planning Guide and Organizer