Newman's Own Foundation Makes $250,000 Grant to Calvary Hospital
Latest grant brings the cumulative total to nearly $1.25 million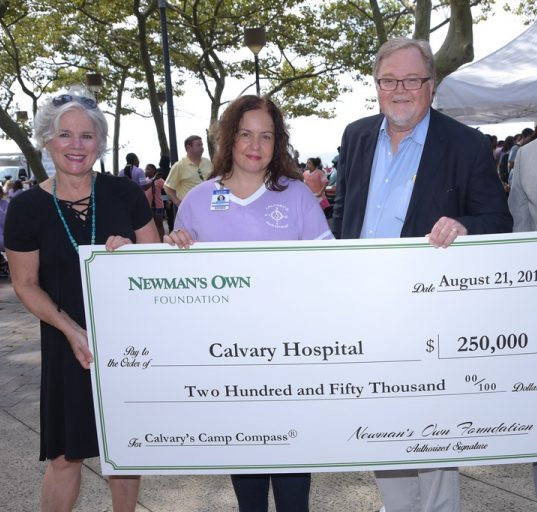 BRONX, NY, August 22, 2019 – Calvary today announced their most recent grant from Newman's Own Foundation for $250,000. The funds will provide critical support to the Hospital's year-round bereavement programs for children and teens in the Bronx, Brooklyn, and Manhattan, as well as support for Calvary's Camp Compass®, a unique summer day camp for children ages 6 through 18.
Newman's Own Foundation first started supporting Calvary in 1997. For the first time, the Newman's Own Foundation grant to the Hospital will also provide support for Banjo, Calvary's facility dog, who was bred and trained by Canine Companions for Independence. He joined the Hospital in May 2018. Since then, Banjo has brought much joy and comfort to our many patients, families, and staff. With this recent gift, Newman's Own Foundation has given nearly $1.25 million to date to Calvary.
"For decades, Calvary's bereavement groups have supported thousands of adults, adolescents and children at a very difficult time in their lives," said Frank A. Calamari, President and CEO, Calvary Hospital. "Over the years, Calvary has been very fortunate to receive the ongoing and generous support of Newman's Own Foundation. This latest grant will allow us to continue offering our many support groups year-round and Calvary's Camp Compass®."
"Newman's Own Foundation is committed to supporting organizations working to make our world a better place," said Kelly Giordano, Managing Director, Newman's Own Foundation. "Calvary's core value of non-abandonment is demonstrated well in its comprehensive bereavement support program. We are delighted that our grant will ensure that children of all ages will have the support they need and deserve, at the time of the initial loss."
"The grant from Newman's Own Foundation is essential to Calvary's ability to provide bereavement support services to all those children we have been able to serve," said Maria Georgopoulos, LMHC, FT, Director of Bereavement Services.
Every year, approximately four percent of children in the United States experience the death of a parent or other close loved one. Bereaved children and teens are often forgotten in the chaos that can ensue in families after a death occurs. All too often, children are left on their own to cope with tragedy, as adults struggle to gain control of their own lives. Calvary provides a safe place where children can express their emotions and share their grief with others who have also suffered loss.
Calvary's Camp Compass® is hosting its 22nd annual session from August 19-23. For nearly 10 years, this day camp has taken place at Kingsborough Community College in Brooklyn. The week-long day camp is open to participants of Calvary's children's and teen bereavement programs. It provides a nurturing and relaxing environment for children of all backgrounds who can join together to validate feelings, offer hope, and just be carefree kids for a few hours every day.
The Hospital has been offering children's bereavement support groups since 1991. The "Precious Moments" groups are for children ages 6 to 9 years; the tween groups are for children ages 10-12; and the teen groups (which started in 2001) are for ages 13-17. The groups consist of a cycle of group sessions, held at the Bronx campus, Brooklyn or Manhattan, after school hours throughout the school year.
Trained counselors help children and teens cope with the anxiety, fear, guilt, and pain that death evokes. An informal discussion format enables teenagers, who are often reluctant to join a support group, to develop trust and establish a common bond among those who have experienced a similar loss. The informality of the teen group setting, with snacks set out on a table and pillows on the floor to lie on or lean against, helps the teens feel comfortable and at ease.
In the New York metropolitan area, Calvary has established itself as a resource for grieving families by offering free bereavement support groups for adults, children, and teens, as well as referrals for additional support as needed. Its programs are available to anyone who has lost a loved one, whether that person was a patient at Calvary, or someone from the larger community whose death is attributable to illness, accident, suicide, or violence.
The Hospital offers an annual 10-week course in the spring for clinicians working in palliative care focusing on end-of-life issues and bereavement and "Mentors through Mourning," a one-day program designed for school principals, teachers, social workers, and guidance counselors.
Newman's Own Foundation is an independent, private foundation that turns all net profits and royalties from the sale of Newman's Own products into charitable donations. Since 1982, Paul Newman and Newman's Own Foundation have donated more than $550 million to thousands of charities, helping millions of people around the world.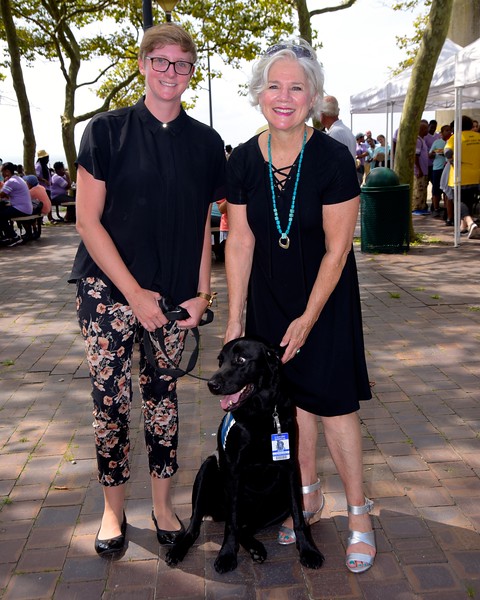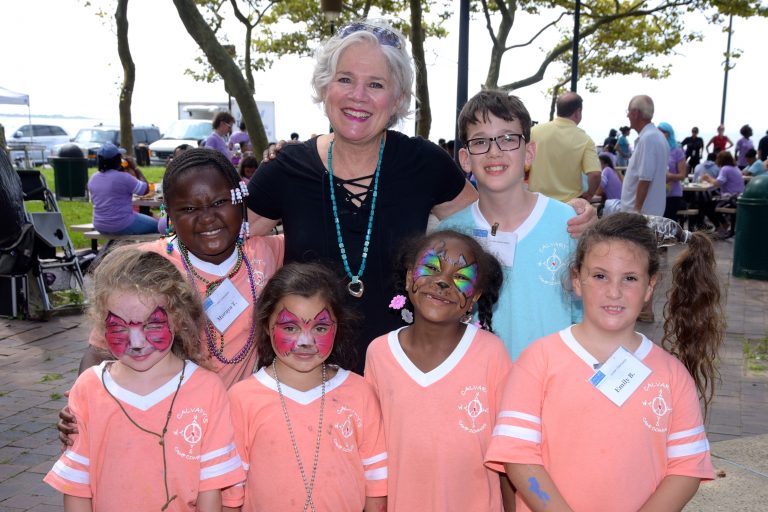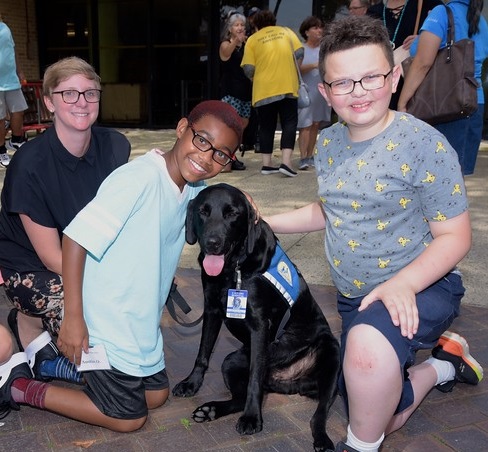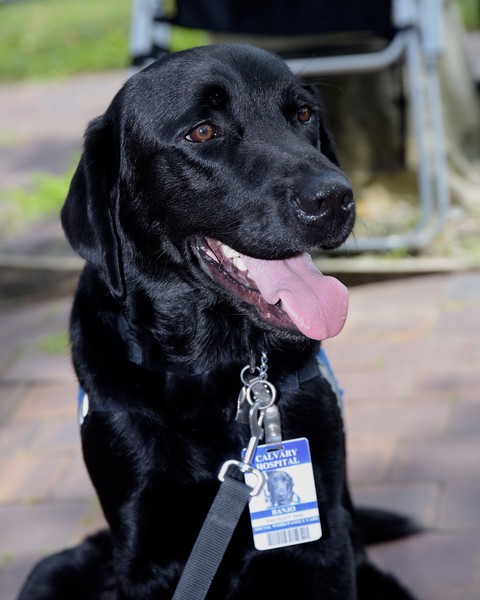 "Newman's Own believes in the power of all people to transform lives and create a better world. We have been privileged to partner with Calvary Hospital over many years as it continues its distinguished tradition of providing comfort and support, especially through Camp Compass®., which brings healing to bereaved children and teens." — Robert H. Forrester, President and CEO of Newman's Own Foundation