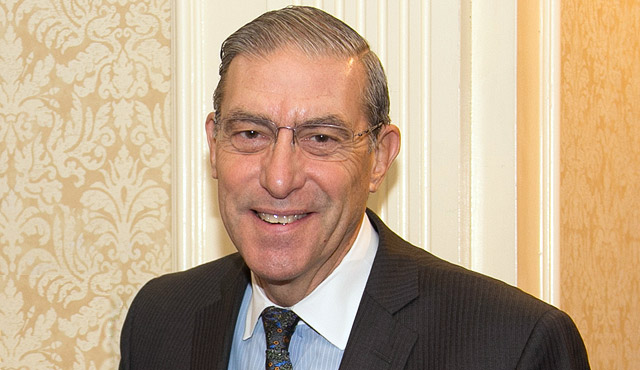 Thomas G. Ferrara, MBA
Member of the Calvary Hospital Board
Member of the Professional Advisors Council
What inspires you?
My business partner and I made a pact six years ago that has become our mission statement: "To only work with nice people." Ultimately, the most inspiring part about life is being able to leverage "niceness" as a character strength to transform others. Calvary does that with its patients and families.
What brought you to Calvary?
In 1999, following the death of a young friend to prostate cancer, another very good friend, John Decina, Calvary Hospital Board Vice-Chair, suggested I consider joining the Hospital's Board. Being introduced to Dr. Michael Brescia, Executive Medical Director, for an interview, the first words he spoke to me were these: "People don't come to Calvary; they're sent here." Like a puzzling, ambiguous parable, Michael wasn't referring to the patients. He was referring to those who could help Calvary's mission. I've never forgotten that statement and moment.
What motivates you to continue supporting the Calvary mission?
Any mission worth supporting has to inspire zeal and an affinity; Calvary does that. Over the past thirty years, I have served on a variety of Boards. Calvary's is the one that has been a part of my life, personally and professionally. Not only has the Hospital stepped in to assist friends and business associates in need of Calvary's care (through the kindness, no, the "niceness" of Chairman Thomas J. Fahey, Jr., MD, Frank Calamari, President, and Christopher P. Comfort, MD, Chief Operating Officer), but my family also has first-hand experience of "Where Life Continues". Kudos also to Nancy D'Agostino, Maggie Pelkowski, Kathy Lynch, Andrew Greco and Carmela Carino, for their untiring commitment to Calvary's mission. Their work is inspirational.