Stand with us – Support Calvary Hospital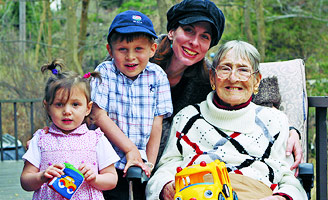 Calvary Hospital has set the world's standard; we treat the medical, emotional and spiritual needs of our patients and their families—we call it CalvaryCare®.
At Calvary, we work hard to provide medical care and comfort to anyone who needs it, regardless of their ability to pay, but we can only continue to accomplish this with the steadfast support of our friends. We hope you will consider making a gift today. Our sacred mission depends on the support of friends like you.
Your support allows us to put our patients' needs first!
Thank you for believing in us. Without friends like you, Calvary wouldn't be Calvary. Thank you, for your compassion, your empathy and your faith in our extraordinary mission—we are deeply grateful.